How to start your online teaching career
You are a professional with a wealth of experience and it took you considerable time to get to where you are now. You are constantly improving but you know you would have been better off if you had someone tutor you on a more personal basis. You are thinking of how you can be of help to other aspiring professionals in your field. It's a great idea for you to share your knowledge, but how exactly do you go about reaching as many as would need your wealth of experience?
Getting started with teaching online just requires the right actions. Here are five steps to take to start your online career.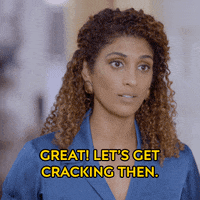 1. Identify your audience
This is the first step to take as a tutor. You need to know who your potential students are and how to get across to them. If you are a photographer or makeup artist, your students would most likely be professionals or beginners in any age group who are interested in art. Identifying your audience helps you to know how to reach out to them and it gives a foundation for your communication and interaction with them.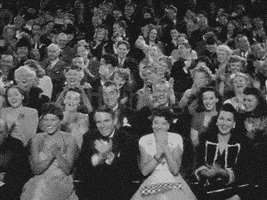 Once you can identify your audience in terms of preferences and demographics, you are halfway done with your teaching. This is because your teaching career is primarily directed at the students you teach. You want to be able to reach out to people that need what you are offering. This gives you a lot of positive feedback and brings you more satisfaction as you are sure that your teaching is making an impact.
2. Pick your niche
After you have gotten access to your students, the next thing you need to do is focus on yourself and find your niche. Your niche is the area you are sure to give the most value. For example, if you are a photographer, your skill may be more evident in wildlife photography. This is your niche and you will be able to teach it much better than other types of photography. This is not disregarding competence in other aspects, but specialization gives way to better output. When you pick a niche and stay there, you will not only be very valuable to students but be able to deliver your best.
When you choose your niche, you are able to teach from your comfort zone. This type of teaching will flow without stress as you will be doling out chunks of great learning content from a wealth of experience. You should pick an area in your field that you are knowledgeable in and passionate about. When you are passionate about what you want to teach, you are able to keep going even when the job seems a bit challenging or difficult.
Picking your niche properly and staying there is a great driver of productivity and maximum results. You will be able to continue teaching those that you find to teach despite the feedback that you get, because you are confident in that teaching space.
3. Curate your content
The next thing you will need to do is begin to plan how you want to deliver your lessons. This is where you plan the creation of content and compile your teachings. Identifying your audience and choosing a niche already does a lot for you in the content making process. This is because it enables you to know the best mode of teaching that would suit your audience and pass across your message effectively.
You should organize your content in such a way that the students can follow coherently and easily. This usually takes some particular time and attention but once you are able to get through with it, you have definitely set the pace for a great teaching and learning experience.
4. Get across to your students
Up next, you need to have a platform where you can teach and reach out to students. Knowing who you want to teach, and what to teach is not enough. You need to have a platform where you can connect with your students. With this step, you have three options.
a. Use social media as an outlet for your class
This is the cheapest and easiest way to go about your teaching. You can simply create an account on any of the social media platforms and begin to post some of your already curated content. Taking this route can limit how much revenue you get, except you are able to get people to opt in for private classes on messaging apps. Generally, this is a great way to start off.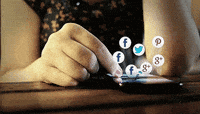 You could also move on to youtube, create videos and get paid in the process as you get subscribers. This process becomes rewarding after a lot of dedication and hard work. It would certainly pay off as you remain consistent with relevant content.
b. Create an online school
This method is an effective way to have a credible and well-structured platform for teaching. You could either create a website to take your courses or create your online school with Pledre. Pledre gives you access to a top-notch learning management system that allows you to create your online school in the space of minutes and get you started with your illustrious teaching career. Once you are started off with your school, it only takes some time for you to get across to your students all over the world.
c. Partner with a school
If you do not think that handling a whole school is one of your big goals, you could partner with an already existing school or learning site. This means that you can offer your services to the schools and get your courses on them. You could go on to sites like Udemy, Coursera and offer your teaching materials.
You can also partner with schools on Pledre. This way, you work with the school by bringing in your content and using their platform. You would be able to come to an agreement with the school concerning revenue and other important details.
5. Market your school
This final step is certainly the deal breaker. You have chosen to go through this path, to teach people and not robots (except you are a machine learning expert). Marketing your content is how you get your students running to your knowledgeable arms. Take advantage of already existing e-commerce and marketing tools to promote your course. To get across to your new students, employ different advertising methods on social media and google and expect them knocking on your site for your prize knowledge.
Teaching is such a noble profession that no longer has to be done strictly within the four walls of a classroom. The horizons keep expanding and you can join the many others who are willing to share their skills, and experiences for world development. Start your own teaching career today and be a part of the future.